Home Page


About the Torske
Klub
Where we Meet
Directions
Officers
Reservations
Speakers Requested
Current Newsletter
History
Photo Albums
Past Meetings


Frequently Asked
Questions
Other Links
Ask Sven & Ole!
Norway News
Contact Us


Weather in Chicago and Norway


The Chicago Torske Klub
Search this Site

Join us now on Facebook
If you ever find yourself in Chicago the second Saturday of the month, and you have a craving for some Torsk, the solution may be a visit to the Chicago Torske Klub. - Stavanger Aftenblad - 26 May 2006
Welcome to the Chicago Torske Klub Web Site at torskeklub.org! It's good to be in Chicago on the second Saturday of the month. We will update this monthly for current events and dinner meeting news.
May 6, 2023 (DATE CHANGE) - Torske Klub Anniversary and Changing of the Guard
This anniversary is generally celebrated with an appropriate gravlox appetiser during cocktail hour, plus we will pay tribute to our boss Lowell Olberg who is taking a new role as assistant boss and boss emeritus in September with Ken Larson taking his role. Garry Grube, our current assistant boss will take the role of corresponding secretary. Confused? Come to the luncheon and we'll explain it again. Ray Newgard remembers the day in 1980 when Irving Highland was roasted as the boss emeritus. Hmmm...
April 8, 2023 - Civilian Conservation Corps (CCC)
We were joined by Steve Larson, who has been studying and participating in the legacy or the CCC, starting with the site his daughter bought near State College PA.
March 11, 2023 - Father/Son/Daughter Day with NFL Offensive Tackle Brad Seaton
We were sorry that Mr. Seaton had to cancel due to circumstances beyond any control, but we were inspired by his recording related to current enterprise of personal training and living a healthy life. Further information and contact at his website seatonperformance.com. We shared some stories and artifacts from past sports speakers, including the late Andy Pafko, Bill "Moose" Skowron, and others.

February 11, 2023 - Ladies Day Luncheon - Women on the Prairie
The speakers this month are Connie Wiemer and Dana Kelly of the Koshkonong Prairie Woman's Historical Society.
Our early Norwegian pioneers were brave, heroic and influential. The stories of the female pioneers have often been obscured by history. Join us to hear about the influence of women on the development of one of the largest Norwegian settlements in the Midwest, the Koshkonong Prairie in Wisconsin.
Other groups have been invited this year, including the Norwegian American Chamber of Commerce in Chicago. The meal is $35 payable at the door by cash or check made payable to the "Chicago Torske Klub". Reservation phone or email is below.
Reservations are required by February 5 to ensure a order of fish. A late fee of $5 for late reservations.
The table of 8 rule applies to this event. The previous years table of 10 has been reduced by the Elks to tables of 8, and if you want to form a party of 8, please send a representative before noon to choose and reserve your table(s) for the group. Thanks.
January 14, 2023 - Antarctica by Gary Skoien on Sweater Day
A year ago, Gary Skoien visited his 7th continent, cruising on the ship Resolution on a Lindblad National Geographic cruise. The ship was built in Norway along with a sister ship the Endurance. Both were commissioned in late '21. It is the most modern, stable, environmentally sound ship of any that travels to Antarctica and it travels further south than other tour ships. It is essentially an ice breaker. 2 days each way crossing the Drake passage from Argentina to Antarctica and 7 days in Antarctica.It should be an interesting talk.
It is sweater day in January. Wear your favorite Dale, or Christmas sweater if you prefer.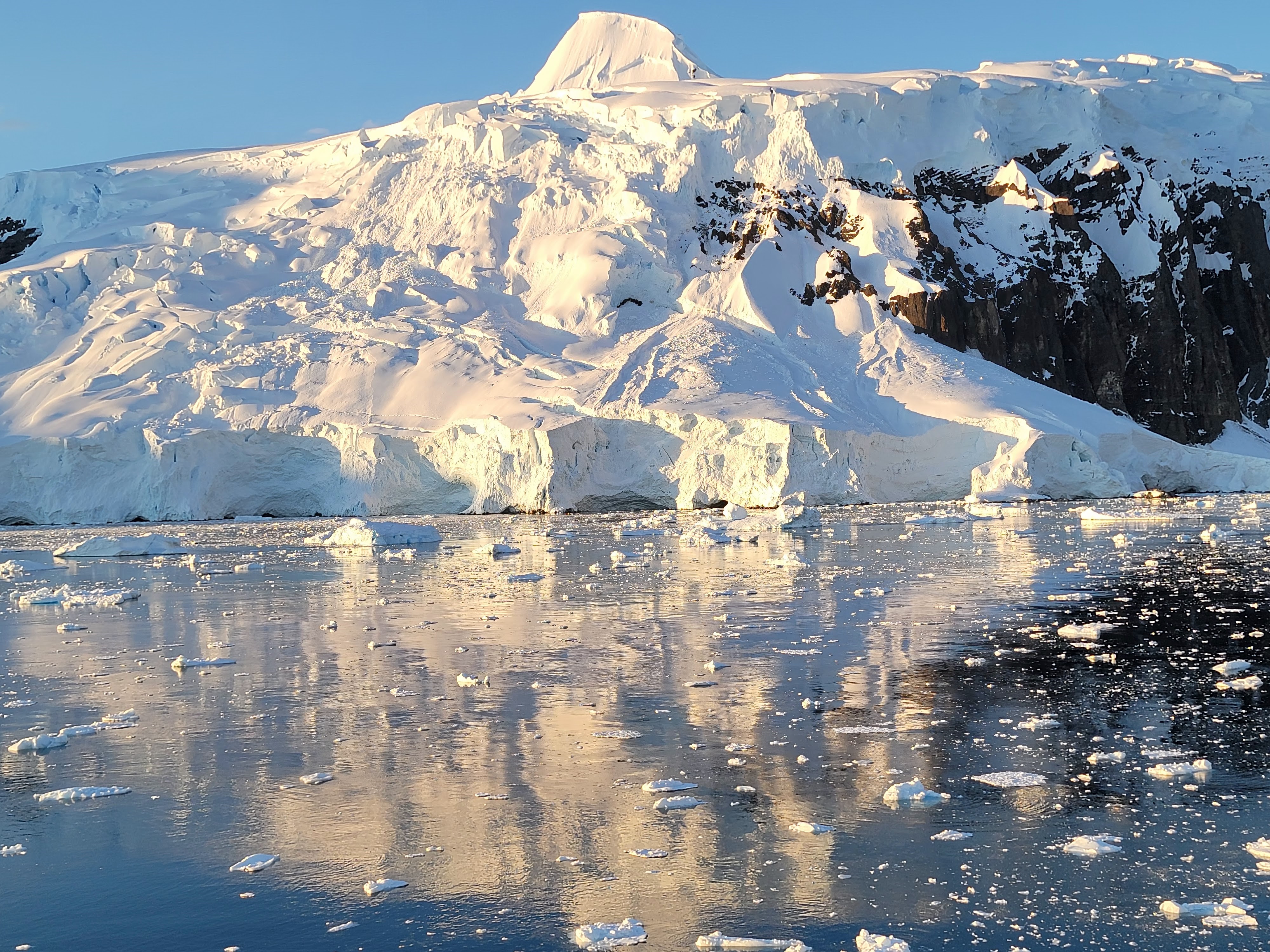 December 10, 2022 - Christmas Celebration
Join us for a day of Christmas celebration, singing and stories from our perennial leader Pastor David Langseth, accompanied by his family and Kathleen West on piano. This year we invite our spouses, friends and their wives to make the day even more festive.
November 12, 2022 - World War 1 by Gary Midkiff
The 11th hour of the 11th day of the 11th month.....

Europe stopped fighting. The late involvement of the United States army had tipped the scales of the conflict and Germany asked for an armistice before their armies were pushed backward into their country. Sadly, the Armistice set the scene for the Treaty of Versailles, which one historian has described as "the peace to end all peace". His program covered the war from our involvement at Cantigny (and other battles) through the negotiations regarding that treaty.
Gary Midkiff is the founder of the Kennan Group and author of the novel "Busville". He has given numerous TED talks.
October 8, 2022 - Leif Erikson by Dr. Charles Peterson
The luncheon for October celebrated the discovery of America. We were pleased to welcome Dr. Charles Peterson to our podium to discuss Leif Erikson. This was timely as October 9 is Leif Erikson day.
September 10, 2022 - Luncheon Resumes
We resume our luncheons as a meet and greet with our members, Cocktails, luncheon and raffle. Bring a story or two to share.

Please note that this luncheon price remains $35, as in the last months.



We continue to watch the COVID-19 situation. We are obligated to follow state and local rules for separation and masking if needed, as well as any requirements of the Elk's Club on the day of the luncheon. We know that the elks are anxious to see us, and we understand that seating may be a little more spaced for them and us. We rely on your good judgement at the luncheon.

Torske Klub Members - January 2020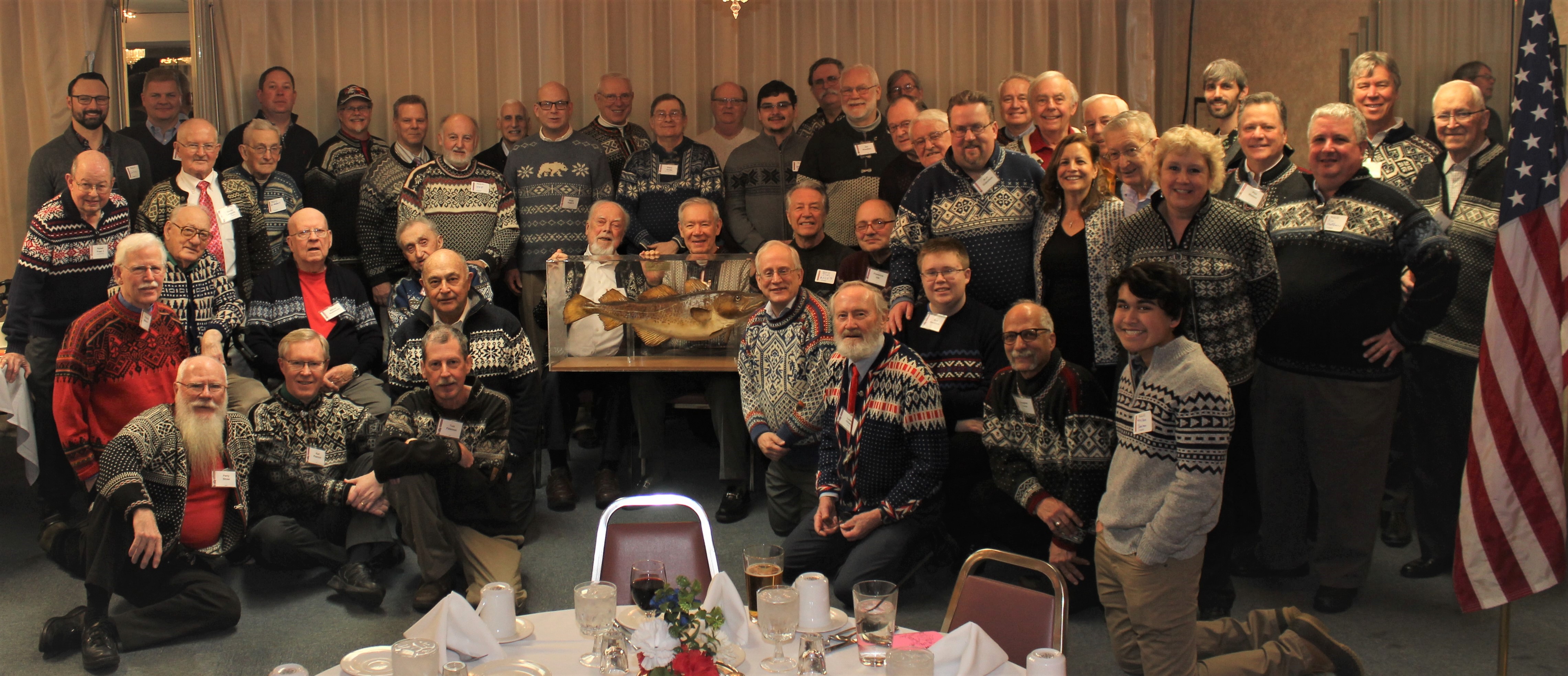 The reservation line is (847)886-4841 . Leave a message with reservations noting name, member number and number of reservataions.
Alternately, send an email to reservations @torskeklub.com
See some photos in our picture book.
Special Items
Future events are our Saturday luncheons, every 2nd Saturday of every month that contains the letter "R", plus May. Watch our site or Facebook for schedule changes.

January 14, 2022 - Luncheon - Sweater Day -Gary Skoien on Antarctica
February 11, 2022 - Luncheon - Ladies Day - Connie Wiemer and Dana Kelly on Koshkonong Prairie Woman's Historical Society. NACC Chicago invited.
March 11, 2022 - Luncheon - Father son daughter day - TDB
April 8, 2022 - Luncheon - Steve Larson on Civilian Conservation Corps.
May 6, 2022 (Note Change in Date to 1st Saturday) - Luncheon- 63rd Anniversary of the Chicago Torske Klub
May 12-14, 2022 - Weekend of various Norwegian Constitution Day events
May 21, 2022 - Norwegian Constitution Day Parade in Park Ridge IL
June, July and August we fish, golf and enjoy the summer.

Note to all Torske Klub Members:

By resolution of the Board of Directors, the Torske Klub will provide a single, free raffle ticket to all members who bring one or more guests to a meeting, excluding father/son and ladies day.

Use the menu on the left to navigate the website.

Indicates a PDF file which may be read by the free PDF reader download from Adobe at http://www.adobe.com

| | |
| --- | --- |
| | |